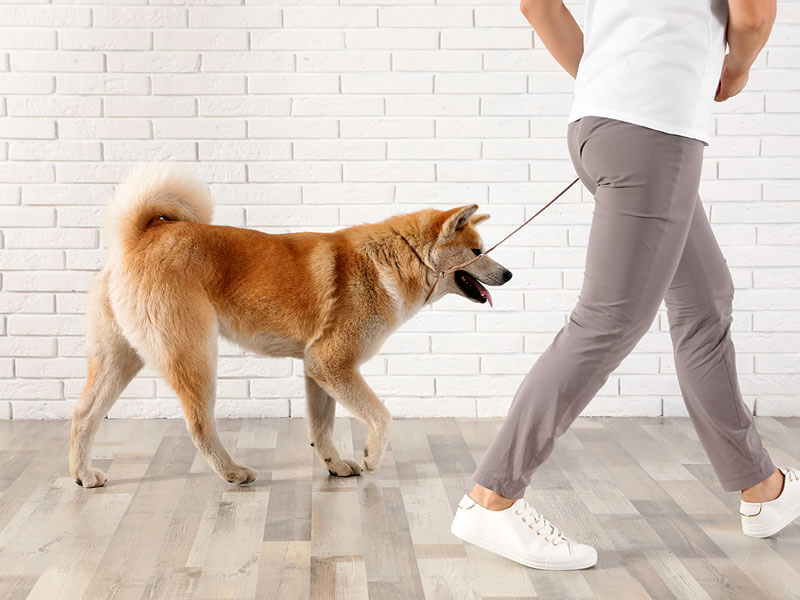 Taking your dog for a walk should be an enjoyable, pleasant activity, not a session of dragging, pulling, or "stop that, get back here!" Some pups will need to learn from a West LA dog trainer who knows how to help them behave. Don't let size fool you, though, just because a dog is small doesn't mean they're well behaved; you may see a 140-pound Mastiff walking calmly next to a 100-pound woman, but a 25-pound dog pulling a grown man behind him as if he was competing in a sled dog race.
At Canine Path, our dog trainer understands your frustration and we have solutions!
At Canine Path, we show you how properly walk your dog by learning Leash Manners and teach you and your dog the following:
Taking the lead and 'taking the walk back' from your dog.
Analyzing each owner's relationship with their dog during the walk and identifying 'cues' you are knowingly, or unknowingly, giving, which can make a dog anxious and reactive on a leash.
Stopping your dog from lunging, barking or acting inappropriately towards other dogs, people, skateboards, bicycles, etc.
Preventing your dog from pulling you, marking and sniffing everything during the walk.
How to walk multiple dogs.
Walking your dog properly so that your dog listens to you (e.g. following commands, making eye contact, and walking next to you on a loose leash.
Listening to you and not actively engaging other people unless you set up a proper meet and greet.
Rewarding your dog during the walk for following commands, ignoring other dogs or distractions and walking correctly on a loose leash.
Teaching you the proper way to walk a dog – our West Los Angeles dog trainers work directly with each dog and owner to analyze the dog's triggers, how to counteract them and achieve an enjoyable walking experience with your dog.
How training collars and leashes should fit/be used.
Our primary goal is to teach people to confidently and properly walk their dog(s) on a loose leash around common distractions. Remember your dog was not born with a leash on him and learning to walk a dog properly is actually a learned skill for both owners and dogs. In short, our dog trainer teach you how to lead your dog!